Tag: Eddy K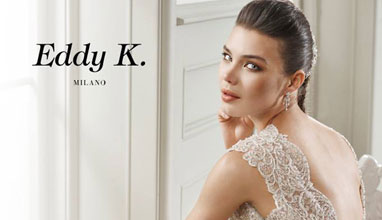 World fashion
This Monday /18.05/ the top designer Sofia Borisova from Bulgaria, will go to Milan where she was invited by the famous Italian designer Eddy K. On 22 and 23 May he will present his latest collections for 2016.
Fashion shows
op designer Sofia Borisova opened officially ROMANTIKA FASHION center.

It includes two parts. First of them is the VIP showroom. There you can find luxury clothes of the world famous designer Eddy K and boutique toilets of Romantika fashion house.
The second part of new fashion center will offer bridal collections of Alyce Design and Madeline Gardner.