Tag: Kazan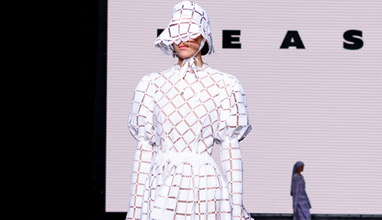 Fashion shows
Modest Fashion Day took place in Kazan during the 12th International Economic Summit "Russia – Islamic world: KazanSummit powered by Russian Fashion Council. The first part of Modest Fashion Day was the business program – 16 international experts talked about development and prospects of modest fashion as well as support means for gifted designers. The second part of Modest Fashion Day showcased designers VALENTIN YUDASHKIN, IGORGULYAEV, Measure, Guzelem, SAHARA, ZUHAT, Su.Su, Alsu Gilmi, and Eva Graffova, who presented their modest fashion collections to the public. The event took place at Kazan Expo international exhibition center.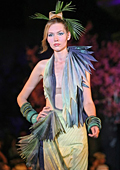 Fashion shows
French fashion designer Jean Paul Gaultier presented his first haute couture collection in Russia at a Moscow's Kazansky train station.

At the show attended many Russian celebrities – actors, pop stars, as well as fashion designers. Gaultier opened his first boutique in the centre of Moscow in 2005. He was surprised by the pace of change the city had seen since then.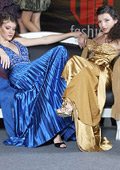 Fashion shows
With original and stylish fashion show the leading Varna agency VIP Fashion Group sent they year 2009. The event was held in Grand hotel Varna and was named "Festival of fashion and beauty Varna". Their newest collections presented Puma, Sport mania, Mustang Jeans, Catwalk, Truimph, fur coats from Kazan Furs, women's fashion Grama, men's fashion from Pier Lucci, designer clothes from Aggata, branded shoes from Hush Puppies and bridal dresses from La sposa.