Tag: Liam Payne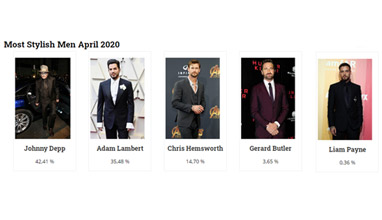 Competitions & awards
The results from the April 2020 voting for Most Stylish Men are very much alike those in March. The 5 Most Stylish Men April 2020 are Johnny Depp, Adam Lambert, Chris Hemsworth, Gerard Butler and Liam Payne.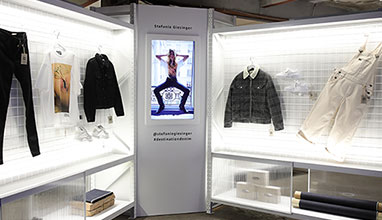 Events
Amazon Fashion celebrated the exclusive launch party of "Destination Denim" at Kuhlhaus Berlin in Kreuzberg – its first experiential online and offline fashion event for customers. Destination Denim is a free four-day extravaganza at Kuhlhaus Berlin that fuses fashion, tech, music and culture.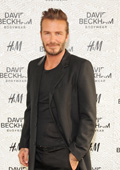 Lifestyle chronics
David Beckham hosted an exclusive rooftop pool party to mark the launch of his debut swimwear collection for H&M. Guests including Ellie Goulding, One Direction's Liam Payne and Niall Horan and Aaron Paul soaked up the luxe party atmosphere in East London.