Tag: MaxMara
Fashion collections
Dominique Sanda in 'The Garden of the Finzi-Continis' and Anjelica Huston in the Max Mara images taken at the Grand Hotel et de Milan in 1971 are the style icons that inspired Max Mara Spring/Summer 2015 campaign.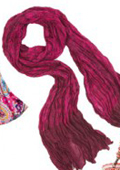 Trends
Through the heat of summer it's not unduly to have clothes in Turkish fashion style. The oriental style is in fashion for the whole season.

Bracelet – Roberto Cavalli, Sandals - Marc Jacobs , Mules-Giuseppe Zanotti Design, Handbag-Blumarine, Dress - MaxMara, Tunic-Etro, Necklace - Dior, Shawl - MaxMara.