Tag: Metropolitan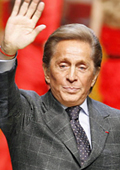 Lifestyle chronics
The 77-year-old designer - full name Valentino Garavani - is disappointed by the way people dress nowadays, adding most have no idea how to put together an outfit.
Referring to New York's Metropolitan Museum of Art's Costume Institute Gala which was held earlier this month, Valentino said: "I think now all the girls look very ugly. I saw the pictures of the Metropolitan gala evening last week and I never saw something more ugly, all the girls have their legs out with the most terrible proportions. No, no, no."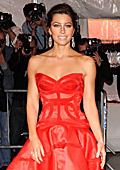 Fashion collections
he Model as Muse: Embodying Fashion, the spring 2009 exhibition organized by The Costume Institute of The Metropolitan Museum of Art, explores the reciprocal relationship between high fashion and evolving ideals of beauty, focusing on iconic fashion models in the latter half of the 20th century and their roles in projecting, and sometimes inspiring, the fashion of their respective eras. The exhibition is on view at the Metropolitan from May 6 through August 9, 2009.