Tag: Millennium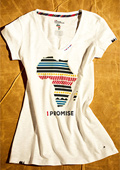 World fashion
The American fashion designer Tommy Hilfiger presents his latest Promise collection for summer 2012.

The Collection is a unique capsule collection that supports lasting change throughout Africa in conjunction with Millennium Promise - an international non-profit organization, committed to accelerating achievement of the Millennium Development Goals and eradicating extreme poverty, hunger, and preventable disease.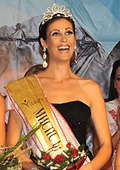 Models and photomodels
Lazarina Stefanova grabbed the crown "Seniora Belleza Millennium" 2010 in the contest for married women, which was held in Santo Domingo and was declared the most beautiful woman of the Millennium.

Lazarina, who is Mrs. Bulgaria World 2009 was competing for the crown with beauties from 36 countries on 5 continents. Winning the title Mrs. Millennium is the biggest win of a Bulgarian woman on international competition so far.