Tag: Muse
Accessories
BVLGARI celebrated the homecoming of the two stolen masterpieces of Vincent van Gogh at the Van Gogh Museum in Amsterdam. BVLGARI contributed the Embassy of Italy and the Italian Guardia di Finanza to return the masterpieces almost fifteen years after their theft from Naples (Italy) to the museum in Amsterdam. Especially for BVLGARI invitees the paintings, View of the Sea at Scheveningen and Congregation leaving the Reformed Church in Nuenen were displayed at the Van Gogh Museum
Business news
In the Palace Museum in Beijing, China was opened the exhibition "Cartier Treasures: King of Jewellers, Jewellers to Kings".
Featuring precious antiques on an unprecedented scale, the exhibition assembles the essences of the East and West, demonstrating the Palace Museum's dedication to world art.

This exceptional display is taking place in the Exhibition Hall of the Meridian Gate. Its recent renovation won the Inaugural Heritage Award Jury Commendation for Innovation by UNESCO for the quality of the resources and techniques implemented, all of which were in harmony with the building's original character.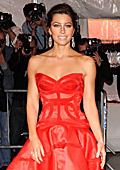 Fashion collections
he Model as Muse: Embodying Fashion, the spring 2009 exhibition organized by The Costume Institute of The Metropolitan Museum of Art, explores the reciprocal relationship between high fashion and evolving ideals of beauty, focusing on iconic fashion models in the latter half of the 20th century and their roles in projecting, and sometimes inspiring, the fashion of their respective eras. The exhibition is on view at the Metropolitan from May 6 through August 9, 2009.