Tag: Rachel Weisz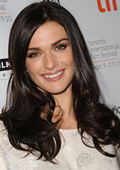 Lifestyle chronics
Actress Rachel Weisz has been named the face of L'Oreal.

She will be representing the brand's skincare and beauty lines worldwide. Her skincare ads for the company will begin to roll out in November, with makeup ads following in the spring. Unfortunately, her ads will not be airing in the US.

Rachel Weisz said, "I am honored to be the new ambassador of L'Oreal Paris, which values both beauty and diversity."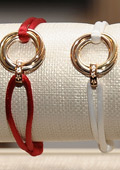 Business news
Cartier hosted its 100th Anniversary in America Celebration and presented the exhibition Cartier... 100 Years of Passion and Free Spirit in America. It displays 100 one-of-a-kind Cartier Collection creations and also showcases along side pieces loaned from private collections of some of Cartier's most celebrated clients. The exhibition was opened in the Cartier Fifth Avenue Mansion in New York and will run through May 21st before moving to Cartier's Beverly Hills Rodeo Drive boutique and running June 1-14, 2009.