Tag: beauties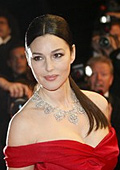 Fashion magazines and books
The men's magazine Esquire prepared a world atlas with the most beautiful and sexy women in the world. It featured beauties from 195 countries.

The Atlas of the sexiest women alive, according to American publication entitled literally, from princesses to include models, singers, showgirls, dancers, athletes, writers, journalists, wives of presidents, misses, first etc etc ministers and deputies.
Models and photomodels
"Beauty will save the world" – this popular saying turns in my head while selecting the photos for this article, which aims to show you the 10 most beautiful Bulgarian models.

This is a selection of 10 beautiful models who are real beauties with their own charm and sex appeal.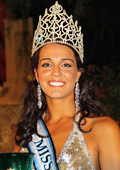 Competitions & awards
23-year-old representative of Gibraltar Kayane Aldorino was chosen as the most beautiful woman in the world for 2009.

The ceremony took place on 14 November in Johannesburg, South Africa.

The leggy brunette, dressed in white-lace evening gown, was crowned as silver confetti rained down onstage around her. Miss World 2008 " Ksenia Suhinova gave jeweled crown to the winner.