Tag: coiffure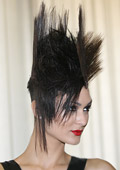 Competitions & awards
XVI Annual edition of the Festival of Coiffure and Beauty was held on October 20, 2013 in Hall 3 of the National Palace of Culture in Sofia, Bulgaria.
Once again the biggest event in the hairdressing industry gathered together many professionals and connoisseurs of beauty from Bulgaria and abroad.
The latest trends in hairstyles for Fall-Winter 2013/2014 were presented - both in the competition, where young hairdressers competed and in the Show of Nations.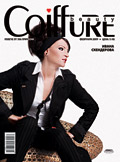 Fashion magazines and books
Coiffure Beauty Magazine is a luxurious magazine issued every month. The Magazine targets the professionals in the hairdressing branch and presents articles and information on variety of popular style topics like hair and health, cosmetic products for the hair and sections of the Magazine include information about seminars, workshops and various hair events. We also have dedicated part of the magazine to cosmetics, fashion, spa, and lifestyle. We also publish information on new developments in the field of cosmetics as well as the latest trends in styling and hairdressing and are privilaged to work with some of the best hairstylists in the world and in Bulgaria.