Tag: fur coats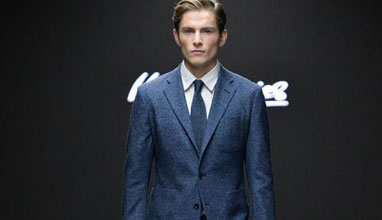 Menswear collections
Having written a regular column for Esquire on men's fashion, in 1964, Amies published the book ABC of Men's Fashion. Amies's strict male dress code included commandments on everything from socks to the summer wardrobe. When, in July 2009, the Hardy Amies Designer Archive was opened on Savile Row, the Victoria & Albert Museum reissued the book. He stated, "A man should look as if he has bought his clothes with intelligence, put them on with care and then forgotten all about them." In 1974, Amies was entered into the Vanity Fair International Best Dressed List Hall of Fame.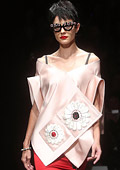 Fashion shows
The fashion brand Prada presented its Spring/Summer 2013 collection on the second day of Milan Fashion Week. It is a Japan-inspired apparel line with graphic flower motifs. Although many of the pieces, including satin kimono wraps, had been given names like Mikado, Prada said she hadn't realized just how Japanese-inspired the collection is until it was finished.

The collection includes skinny satin skirts, Origami folded satin tops, kimono wraps, tunic dresses, cycling shorts, boxy fur coats and Geisha style metallic zip-up socks.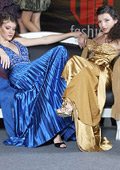 Fashion shows
With original and stylish fashion show the leading Varna agency VIP Fashion Group sent they year 2009. The event was held in Grand hotel Varna and was named "Festival of fashion and beauty Varna". Their newest collections presented Puma, Sport mania, Mustang Jeans, Catwalk, Truimph, fur coats from Kazan Furs, women's fashion Grama, men's fashion from Pier Lucci, designer clothes from Aggata, branded shoes from Hush Puppies and bridal dresses from La sposa.