Tag: launching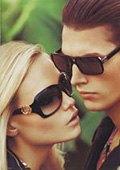 Accessories
The Italian brand Gucci is launching a collection of eco sunglasses. The new glasses are made from an acetate high in natural materials, using less petro chemicals or a material made from castor seeds. And the both new materials look pretty similar to normal sunglasses material.

In this initiative Gucci is hand in hand with Safilo Group - the company which manufacturing sunglasses and optics for most famous brands like Alexander McQueen, Balenciaga, Marc Jacobs, Yves Saint Laurent.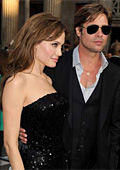 Business news
Angelina and Brad will launch a children's clothing line. Inspired by fashion styles of their children - Madoxx, Zahara, Pax, Shiloh. Money from sales will go to the Foundation "Jolie-Pitt, which supports humanitarian causes worldwide.

Although no details about the fashion line provides a Montenegro-inspired collection, including staples like neckties, cargo shorts and polo shirts that could be shared by both sexes.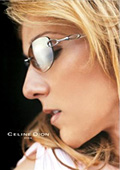 Accessories
Celine Dion has a new shady deal which she hopes will rival accessories lines from Victoria Adams, Mary J. Blige, Madonna and Lady GaGa. The pregnant singer has launched her own Eyes Signature Collection of sunglasses - just like the ones she's often seen wearing.

Victoria, the wife of David Beckham, was the first big name to get into the designer sunglasses game and Mary J. Blige recently announced plans to launch her own line with the help of Orange 21 Inc.