Tag: most beautiful woman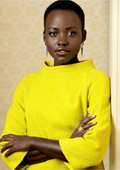 Competitions & awards
The actress Lupita Nyong'o already enjoys the happiest year that anyone could ever have.
It all started with the statuette "Oscar" that the Kenyan beauty won for her first role in film continued with award "Fashion Icon" and ended up with the advertising campaign for the luxury brand "Lancome".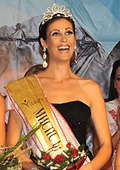 Models and photomodels
Lazarina Stefanova grabbed the crown "Seniora Belleza Millennium" 2010 in the contest for married women, which was held in Santo Domingo and was declared the most beautiful woman of the Millennium.

Lazarina, who is Mrs. Bulgaria World 2009 was competing for the crown with beauties from 36 countries on 5 continents. Winning the title Mrs. Millennium is the biggest win of a Bulgarian woman on international competition so far.