Tag: tiger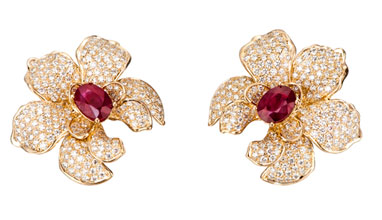 Accessories
For another year in a row Carrera y Carrera has been the big star of the red carpet at the prestigious Goya Awards in Madrid.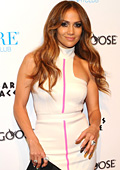 Accessories
American actress and singer, Jennifer López, chose to wear Carrera y Carrera's Tiger ring in white gold with diamonds at the iHeartRadio Music Festival held at the MGM Grand Garden Arena on September 24, 2011 in Las Vegas, Nevada.

Carrera y Carrera is a Spanish jewelry firm that is considered one of the most prestigious in the world. Present in over 40 countries, the Company has subsidiaries in the United States, Japan, and Russia, and boutiques in Madrid, Barcelona, Tokyo, Moscow, Dubai, and Kuala Lumpur, among others.
Curious news
In the year of the Tiger, the Chinese hieroglyph for the tiger is one of the most preferred tattoos for the Asian nations.

The Chinese hieroglyph is a magnificent symbol, embodying Earth Power and People's Life Defense. Tattoos with it carry a special symbolic. Pictures can be aggressive, playful, happy or evil, said the tattooist Rumen Somov from Stara Zagora. He also said that the hieroglyph is one the easiest making tattoos. It is believed that in certain degree the tattoo can influence positively or negatively its owner. According to Rumen Somov the symbol of the Tiger is beautiful in different colours, which shows the mood of the person. In antiquity, tattoos were served not only as an adornment but as a tribe's sign. People consider that they carry a kind of a magic power.