Tag: title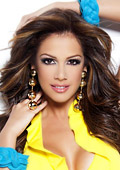 Competitions & awards
Twenty three year old Alyz Henrich from Venezuela is the new Miss Earth. The final ceremony was held on December 7, 2013 at Versailles Palace, Philippines.
This is a double victory for Venezuela this year after María Gabriela Isler won Miss Universe 2013 title.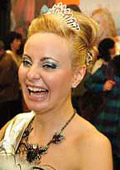 Competitions & awards
On a special ceremony at Grand Hotel Sofia 44-year-old Daniela Tsvetanova became Mrs. Baba* for 2011. She charmed the jury with her stunning look and skills. Daniela is married for 28 years, she lives and works in Sofia and develop her own business, which makes her absolutely independent. She thinks that it's very important for one woman to maintain and look good, even if she's a grandma. Daniela is the grandmother of 8-year-old boy and a 2-year-old girl.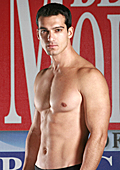 Models and photomodels
The prestigious title was given to Blagovest Anev top model of ЕS line Models and Svetoslav Manolov from the city of Sandanski.
The best models of Bulgaria 2009 Women became Nina Angelova from Yoanna Art agency and Diana Ivancheva from Expose models.

Bulgaria will be hosting the 22-nd edition of the world contest for professional models Best Model of the World 2009 and has the right to present two models on 11 December 2009 in the National Palace of Culture in Sofia, hall 3.