Tag: worldwide casting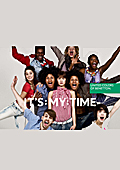 Fashion collections
Benetton launches the first worldwide casting session to find the personal styles of young people and their vision of the future.

The winners will appear in the United Colors of Benetton product campaign for autumn-winter 2010/2011.

The ball starts rolling in February with a worldwide periodical-press campaign. Young people are invited to attend a global casting session and illustrate their style and personality – the things that make them unique – through videos and photographs, which can be uploaded at will and free of charge at www.benetton.com/casting and through a special YouTube page.