Ministry of Industry and Trade of the Russian Federation: 100 Russian brands at AliExpress
Mercedes-Benz Fashion Week Russia hosted the presentation of the joint project with the international trade platform, AliExpress - Fashion. Made in Russia.
For the first time the world's largest Internet store launches partnership with Russian manufacturers. For Russian manufacturers representation on the website that is monthly visited by 22 million users, will be for free. In AliExpress catalogue Russian merchandise will be marked with tricolour: made in Russia. Apart from that Russian items will have the search priority while entry to section Fashion. Made in Russia. will be on major page of the website.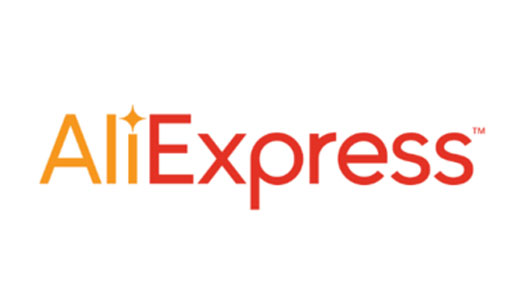 The Ministry of Industry and Trade that initiated the project plans that by the end of the year around 100 Russian clothing and accessories brands will be available at AliExpress. Starting with the next season this figure may be four times higher. As of the moment 420 Russian companies were invited to participate in the project.

Prices for 'made in Russia' items will be in roubles which will also simplify the buying process and reduce the risks of possible currency fluctuations. Customers will be able to make orders at good wholesale prices even in those regions and settlements where large distribution networks are currently absent.

'We believe there will be significant increase in demand for Russian merchandise sold via Internet stores. Entry of the Russian companies into international trade platform will encourage the new sales channel', mentioned State Secretary and Deputy Minister of Industry and Trade of the Russian Federation, Viktor Evtukhov.

As the Deputy Minister noted, presently Russian manufacturers have the chance to earn loyalty of the target audience. Consumers' attitude towards Russian products is changing for the better. This is proved by preliminary results of sociological surveys that showed that over 65% of surveyed audience has the positive attitude towards the range of products of Russian consumer goods industry.

'We think there are many good Russian brands and manufacturers. Thanks to the project Fashion. Made in Russia. they will get access to a more efficient sales channel that will bring business to a new level', says Development Director of AliExpress in Russia and CIS, Mark Zavadsky.
'We are glad that the launched project will encourage development of Russian fashion brands providing them access to an extensive audience of our platform.'

Geography of the first hundred of project participants includes 28 constituent territories of the Russian Federation: Moscow, St Petersburg, Belgorod, Vladimir, Voronezh, Georgievsk, Dzerzhinsk, Dolgoprudny, Egoryevsk, Ekaterinburg, Ivanovo, Ishimbay, Kovrov, Kolchugino, Krasnodar, Lubertsy, Neftekamsk, Nizhny Novgorod, Novosibirsk, Novouralsk, Noginsk, Orekhovo-Zuevo, Rostov-on-Don, Ryazan, Smolensk, Spartak, Tula, Chelyabinsk.

According to sellers the largest amount of offers will be in the following segments: female wear, kids wear, home wear. For the purpose of testing the quality and eliminating pirate goods, all merchandise will be going through special selection in accordance with AliExpress standards before being represented in on-line store.

At the first stage of the project, until the end of 2015, 'made in Russia' items will be available only for purchasers of Russia. Within further development it is planned to make them available to the international audience.

Company DPD will be providing the logistic support of the project; average delivery time on the territory of Russia will be about 2 weeks. Despite the wide geography of participants and complex logistic, single rate has been determined for delivery in Russia, 300 roubles (it will be included in price) except to far-away regions.

Information: image.net


Hits: 7032 | Leave a comment