National Folklore Ensemble 'BULGARE' with first concert in the Netherlands
The awaited tour of Ensemble 'BULGARE' in the Netherlands is already a fact and it is going to be the biggest in the ensemble's history.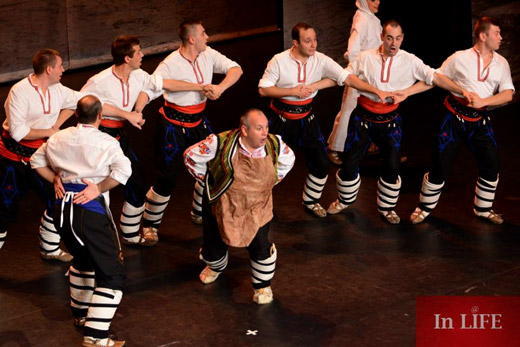 On October 27, 2015, in Capelle aan den Ijssel, Hristo Dimitrov's boys and girls opened the season. The spectacle is named 'This is Bulgaria' and the audience was fascinated by the magic of Bulgarian folklore and loudly applauded our talented dancers.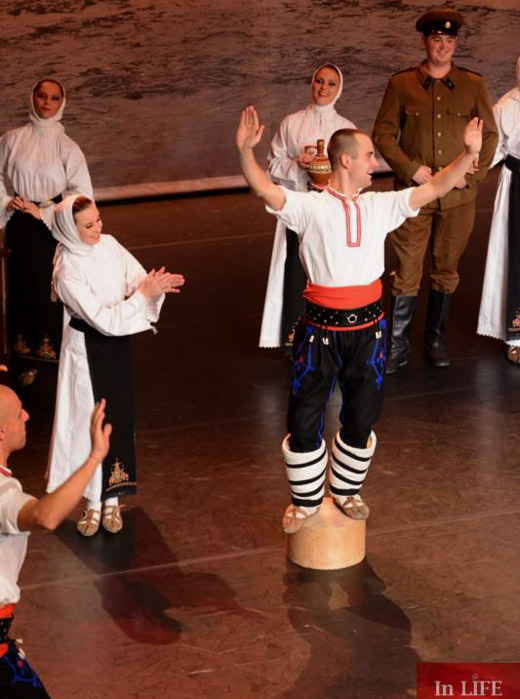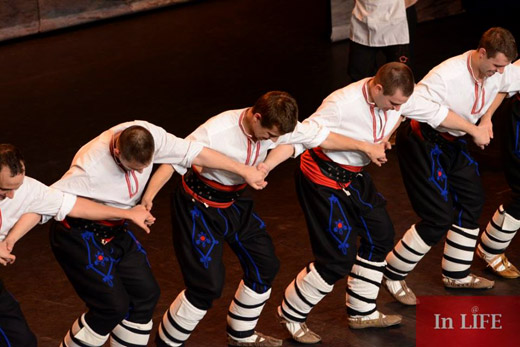 During the interact, Ensemble 'BULGARE' showed a folklore dance, performed on contemporary music and the dancers were dressed in embroidered men's suits by Richmart Vintage.
Dean Manev, the President of Men's Fashion Cluster, was also at the event.
'I expect that first we will present Bulgaria really well, then we will present the Ensemble and our culture well. Our spectacle is an ambassador of Bulgarian traditions - for all Bulgarian in Bulgaria, for all Bulgarians abroad and for all other people in the world. Bulgarian folklore is a wonder - it is the richest on the planet', commented Hristo Dimitrov.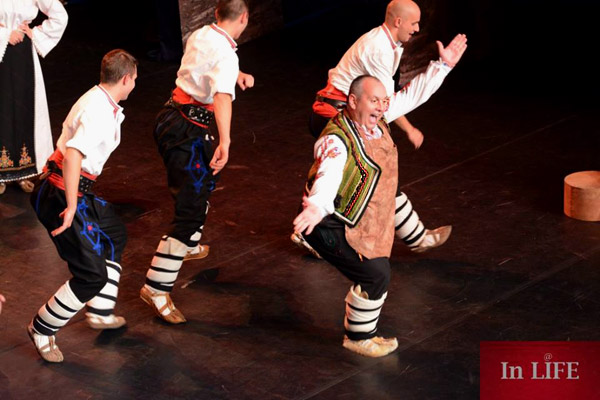 Photo: © In Life


Hits: 466 | Leave a comment