Milano Unica XXIII: Improved trends for the Italian textile industry in 2016
…BUT NOT IN EVERY SEGMENT…
Positive results for wool and linens, cotton slows down its fall and silk, after years of consecutive positive results,
changes sign
Germany remains the first market
The XXIII edition of Milano Unica trade fair was held September 6-8, 2016 at Fieramilano Rho, Milan, Italy, and the Economic data shows:
In 2016, Italian textile production opened with rosier projections than in the corresponding period of 2015.
Exports gained +0.5%, while imports were up just +0.1%.
According to ISTAT data on industrial production (revised to control for calendar effects), Italian textiles in the January-March 2016 period showed a reduction of -2.3%, while in the April-June period the fall was limited to -1.0%. Though still remaining negative, the downward trend in textile production has decreased compared to the same period of 2015.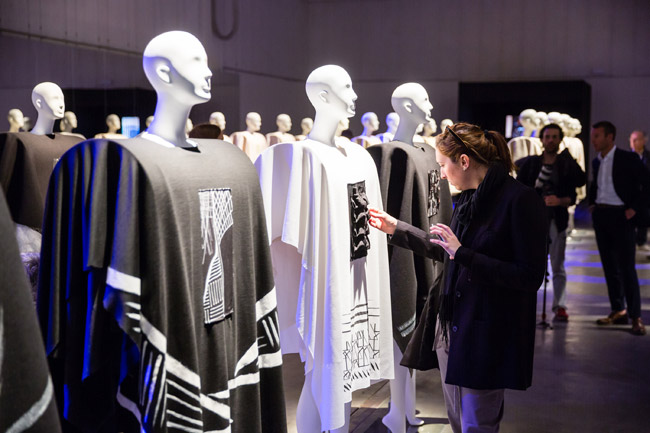 In the January-May 2016 period, the positive trade balance for Italian textile production reached nearly EUR 830 million, up slightly against the figure for the corresponding period of 2015.

It should be noted that the textile production surplus, projected on an annual basis, accounts for approximately 26% of the positive trade balance of the Italian Textiles-Fashion supply chain, though representing only 15% of the total turnover.

However, exports of textiles turned in highly variable performances in the single segments.


In fact, exports of combed wool increased by +3.3% and worsted wool by +5.4%. Also, sales of linen textiles registered a positive trend with an acceleration of up to +20%. After the rather significant losses recorded in the past years, exports of cotton fabrics equaled -0.9%. Abroad, knits were down by -3.2%, while pure silk fabrics dropped -4.0% (conversely, exports of silk fabrics produced with synthetic fibers increased by +5.9%).

If we analyze the top ten sales markets, Germany is down (-2.2%) but still the first market with a 10.3% incidence on the total, and there are positive trends in Romania (+7.1%), France (+1.1%) and China (+0.8%). Tunisia, Turkey and Portugal are up +2.2%, +1.4% and +4.3%, respectively. Lastly, after the particularly strong growth in 2015, the US slowed down by -11.2%, while Hong Kong and Spain lost ground with reductions of -6.9% and -3.6%, respectively.

However, average data on fabrics revealed very different performances in the single segments.

In detail, cross checking data by country, the reduction in Germany is attributable to wool and silk fabrics, while exports of cotton fabrics towards the German market showed a positive performance (+9.5%), as did linen. Sales of all fabrics taken into account grew in Romania, except for cotton; France reported increased volumes of worsted wool and linen, while sales of cotton fabrics held steady. All the other textiles reported reductions, though of limited size.

As for China, knits and cotton fabrics were down, while exports of wool fabrics increased (+8.6%) as did linen (+23.9%), though to a more limited extent. For the US market that in the first five months of 2015 had reported a +15.2% growth, there is a generalized fall in all segments with the exception of knits and pure silk fabrics.

Source: www.milanounica.it


Hits: 3561 | Leave a comment