Dashing Tweeds launched new flagship store in Marylebone
Dashing has out grown its Mayfair origins and moved to a new beautifully spacious shop. Situated by the corner of Chiltern Street, within an area renowned for its independent menswear focused retail the location could not be better.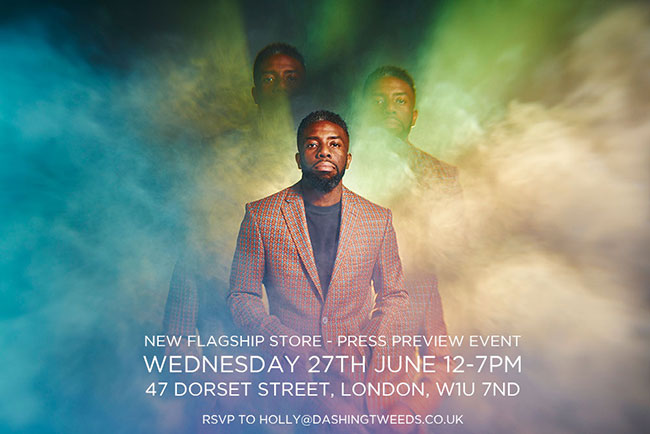 Dashing Tweeds design and weave modern wool fabrics as well as creating menswear collections and offering a made to measure service .
The aim of the brand is to bring more colour into menswear and modernise traditional tweed sportswear with the inclusion of technical reflective threads and fine specialist wools. All of the cloths are woven in the UK by the finest mills.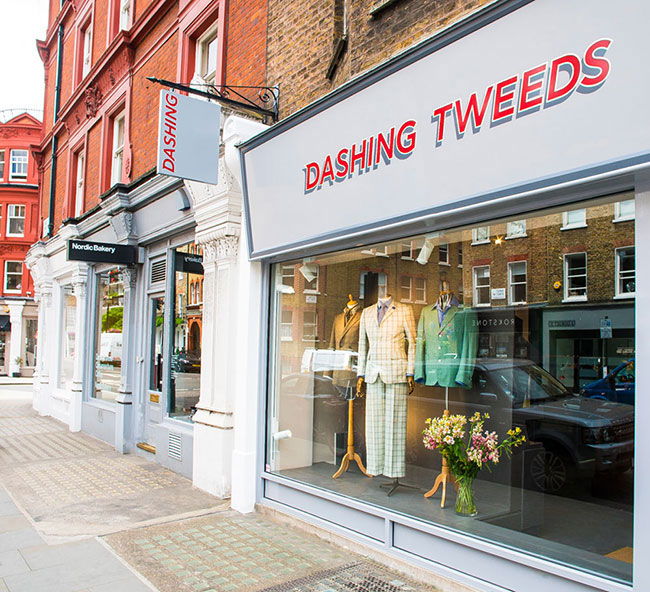 Dashing Tweeds: Dashing Tweeds creates new cloths and tailored menswear. Tweed is the original sportswear fabric of Great Britain. It is made of woven wool and is traditionally the way men have worn colours, patterns and texture whilst enjoying themselves in pastimes and country pursuits. Dashing Tweeds is modernising the cloth by working with technical yarns in combination with wools. We are bringing tweed to town as more people now live in the city and by combining modern sportswear with the traditional we are creating a whole new concept in tailored wear for men.


Hits: 10486 | Leave a comment