Fashion designers adviced to abandon buying fast fashion
The second edition of Global Talents Digital took place online in the beginning of this month. It was watched 7 million times in all the platforms, both social media and media partner websites. 103 participants from 34 countries and areas collaborated to bring the sustainability issue to their audience. Collections by designers, works by artists and virtual models, collaborating with NPOs and tech startups were viewed at 1,519 cities around the world. The event was broadcasted at 100 top international online platforms and on the social media. Major local fashion weeks and NPOs supported sustainable talents from across the globe.
"Sustainable designers from all over the world who presented their collections at Global Talents Digital are the starting point for ethical fashion development. However, Global Talents Digital participants urge all the parties of the traditional fashion chain to focus on enhancement of the environment. The organizers of the project, Fashion Fund and Russian Fashion Council suggest that people reconsidered the principles of consumption, abandoned buying fast fashion (at least, for some time), and paid attention to local brands with a preference to the ethical ones," says Alexander Shumsky, President of Russian Fashion Council and Mercedes-Benz Fashion Week Russia.
No-visitor shows
The central event of the project was the Day of Moscow-based brands. 10 Moscow brands, supported by the Department of Entrepreneurship and Innovative Development of the city of Moscow presented their collections during Global Talents Digital. They were: SERAYA, SEMILETOVA, RigRaiser, ATUMATU, RADICAL CHIC, BLANC, SL1P, RCP 4.5, KREMLYAKOVA, and HOLY MHPI * by MOSCOW ART INDUSTRIAL INSTITUTE.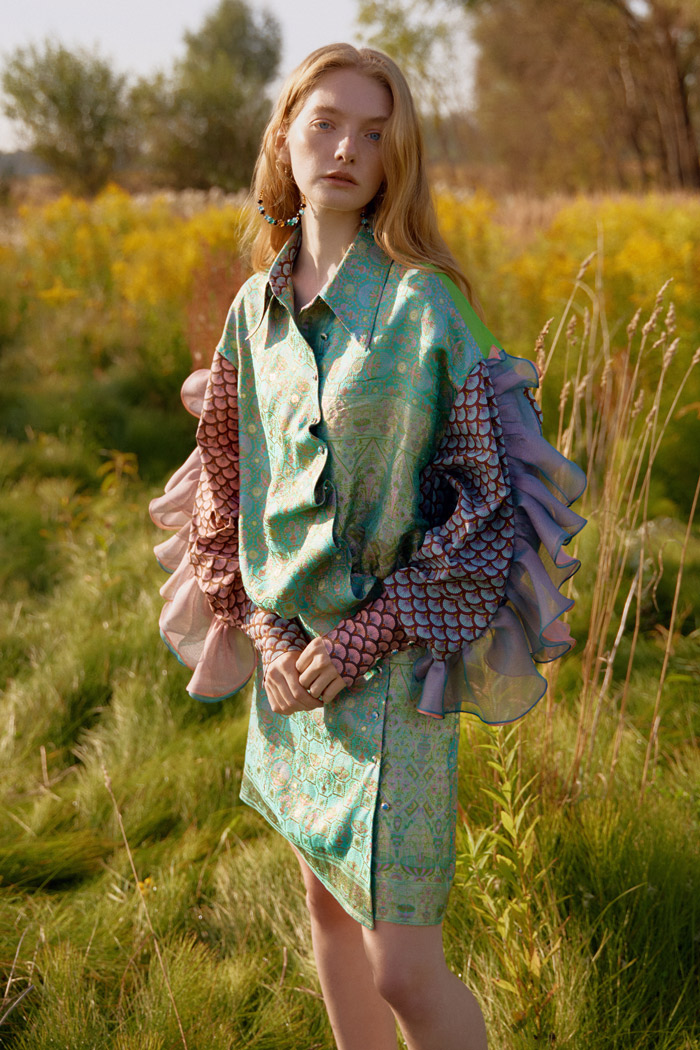 Model of KREMLYAKOVA Moscow

Model of RCP 4.5 Moscow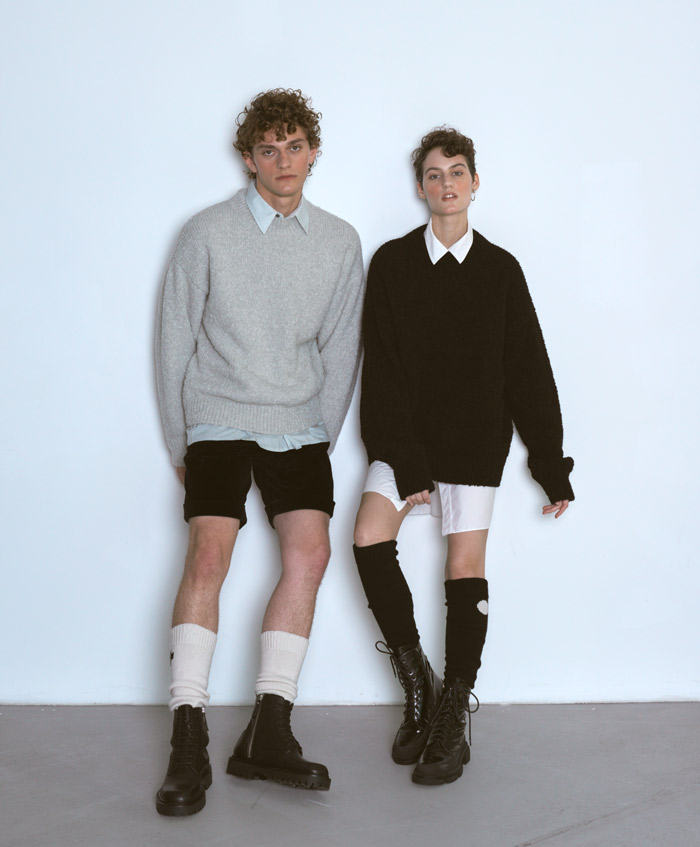 Model of SL1P Moscow
The new edition of the project was dedicated to responsible consumption and sustainable development in the fashion industry. Moscow-based brands demonstrated an innovative approach to communicating with the audience, bringing in virtual models and Augmented Reality (AR) in their video presentations. The Day of Moscow-based brands was extensively covered by bloggers and influencers.
MISSED IT? FIND OUT Where to watch Global Talents Digital
Global Talents Digital supports diversity and inclusivity. 67 brands from 23 countries presented their vision of sustainable fashion in compliance with sustainability guidelines. In the nearest future, all the video content and AR-works by the participants will be available at event's official website https://globaltalents.digital/en/. You can watch Video presentations and live-streams from the shows, Update ID Settings digital gallery, Special collabs, Workshops, Video presentations by NPOs, Virtual shows, Video presentations by startups.
already THE Winners
Juliana Garcia Bello, a Global Talents Digital participant from the Netherlands, won the lead in the Redress Design Award, the major event working to educate emerging fashion designers around the world about sustainable design theories and techniques in order to drive growth towards a circular fashion system.
download new clothes or update the old ones
Global Talents Digital participants in collaboration with MOD, a digital clothing platform, made slogans, patterns, and various images that can be copied to your clothes right from the app, supporting principles of responsible consumption. In GTD special section (https://arfa.onelink.me/ISeS/glt) you will find 18 prints and patterns made available by the designers from throughout the world.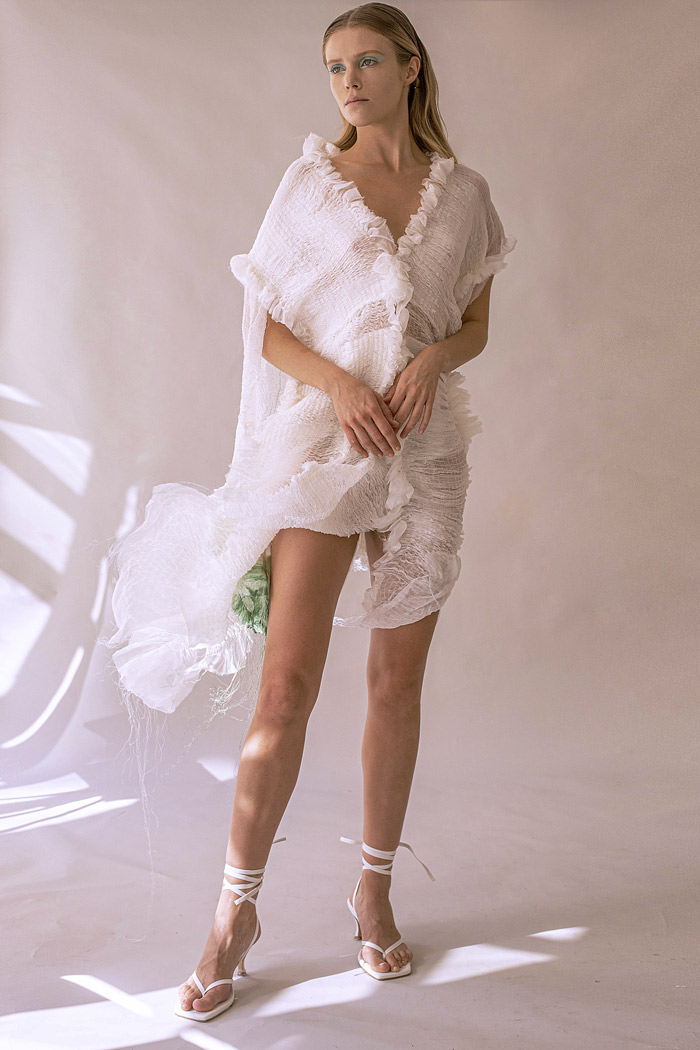 Model of Polina Gorkovenko Russia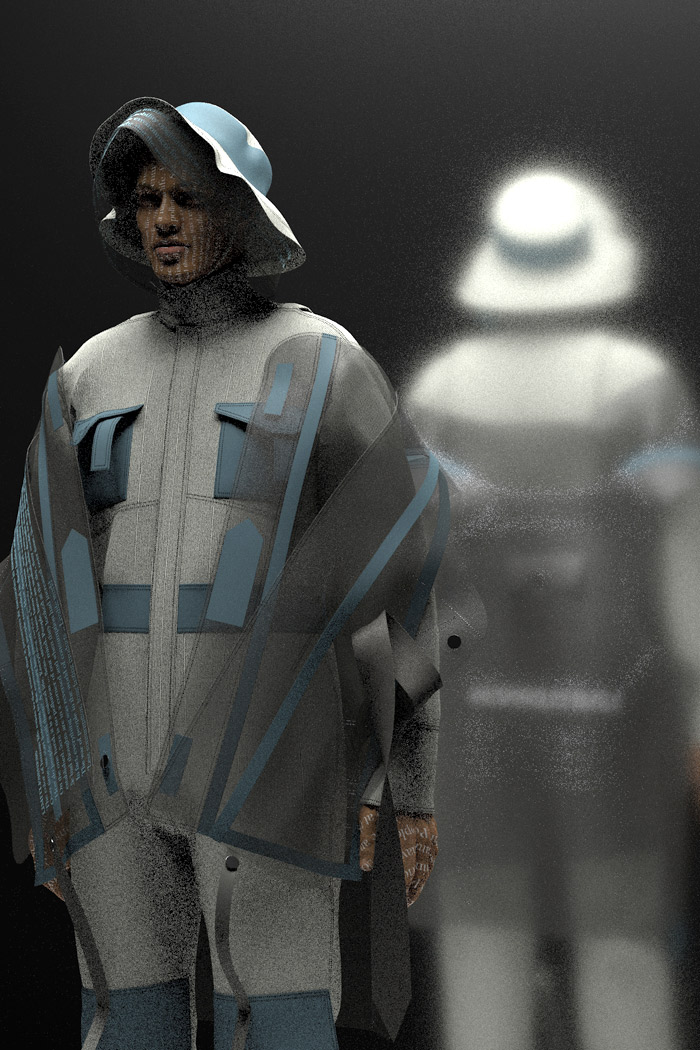 Model of Hilal Sevencan
All 103 participants
Besides the Moscow-based brands, Global Talents Digital was also participated by Russian and foreign designers, digital artists, virtual models, NPOs (non-profits), and tech startups.
The list of virtual and real participants also includes: CHAIN & Zoe Dvir (Argentina/Israel); Juan de La Paz & Global Fashion Exchange (Bolivia); GBGH by Jacqueline Barbosa (Brazil); SOUND.ON & Leen Nizameddin (Canada/UAE); ZUDI by Munay Sisters (Chile); Judy Tang (China); digital model Ivaany (France); KOLO Berlin (Germany); ADI KARNI VAGT, ALON LIVNÉ - Else | Featuring Virtual Model Linda Knight of ZOE01, VALENTINS (Israel); NS GAIA, Shweta Chaklader (India); Aldrè indrayana & Cota Cota Studio, AM by Anggiasari, Emmy Thee & XSProject, Gregorius Vici, Rosie Rahmadi (Indonesia); BAY (Kyrgyzstan); Angela Reyna (Mexico); CHANDENIE, GARCIABELLO (Netherlands); Graciela Huam (Netherlands/Peru); Bola Yahaya, CHéCHI, Cute-saint, NKWO, Redbutton (Nigeria); ARTO (Peru); Authentic Linen Brand KOTOMÂ, brevno, СHUUDO_YUUDO, Cocoshnick Headdress, Ginger Ocean, MANIFEST, Mira Fedotova, PIJMAK, Polina Gorkovenko, POLYARUS, Recycle.Object, Ría Studio, Two eagles, STROGO vintage, SVALKA (Russia); Hemplove (South Africa); LASSCUTOK, PAINTERS (South Korea); 404 STUDIO, ALASKA, Olivia Barthe, Paula Ulargui (Spain); Hilal Sevencan, Lila Ziyagil & Bensu Gök (Turkey); Fanfare Label, Krishma Sabbarwal (UK); NCYZIP (Ukraine); FNMeka, UNHUEMAN (USA) and startups: Easysize (Denmark); Nofir (Norway); Get Outfit (Russia); PYRATES smart fabrics (Spain); Ananas Anam (Piñatex) (UK) and unspun (USA).

Model of Paula Ulargui Spain

Digital artists: Eben McCrimmon (Australia); Paul Esteves, Timo Helgert (Germany); Lee Irwin, aka Peak Emotions (Ireland); Annibale Siconolfi, aka Inward (Italy); Carlos Alejandro Pérez Ruiz (Mexico); Irie Wata (Netherlands); Alexandr Zabei Vorota (Qatar); Alexander Pevchev (Russia); Alexey Severin (Russia/Italy); Jon Noorlander (Sweden); Jonathan Muller (JonMue-Collages) (Switzerland) and Christina Worner (UK).

Virtual models: Ivaany and Serah Reikka (France); Zoe Dvir and Linda Knight (Israel); Lila Ziyagil (Turkey); Leen Nizameddin (UAE); FNMeka (USA).

Non-profit organizations (NPOs): Fashion Revolution, Global Fashion Exchange and The Sustainable Angle (UK); Vtoroe Dykhanie NPO (Russia); Redress Design Award (Hong Kong, China); Impact Fashion Show, Remake (USA); Fashion Takes Action (Canada); XSProject (Indonesia); Good On You (Australia).

Startups: Easysize (Denmark); Nofir (Norway); Get Outfit (Russia); PYRATES smart fabrics (Spain); Ananas Anam (Piñatex) (UK) and unspun (USA).

The music for the event is provided by Maxim Rakhmatullin.


Hits: 4786 | Leave a comment