Christian Dior's collection on Paris Fashion Week Haute Couture
Paris Fashion Week Haute Couture finished. It continued 3 days, during which their collections presented Giorgio Armani, Jean Paul Gaultier, etc.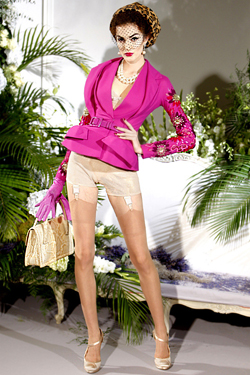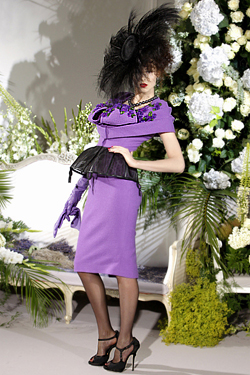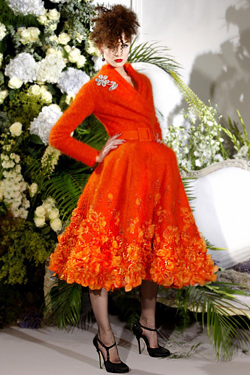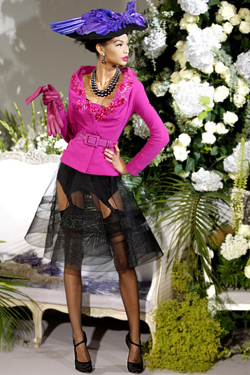 On the first day of the fashion performance become an event John Galliano's collection for the fashion house Christian Dior. Christian Dior Haute Couture autumn/winter 2009-10 collection obviously is inspired by transparent materials and usage of underwear as top cloth. John Galliano showed a mix of grand style dresses and underwear like 50's: silk blouses with stockings and garters, splendid skirts with beige bras and gloves, enhancing thigh bastions, short jackets and round combinations on the edge. The collection colour pattern is in the shades of orange, "lime" colour, crimson and yellow with dark shades in underwear. Models had unusual huge hats and accessories for hair and shoes with straps, reminding shoulder-straps of bra.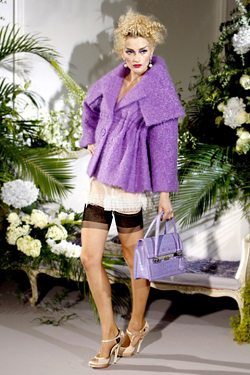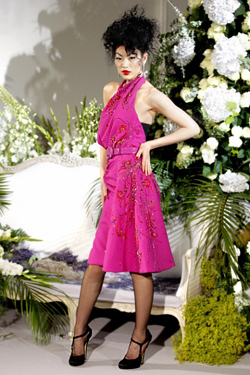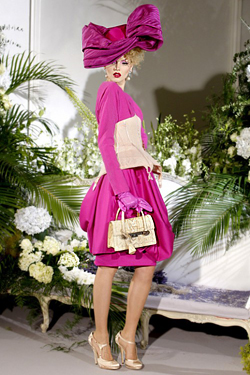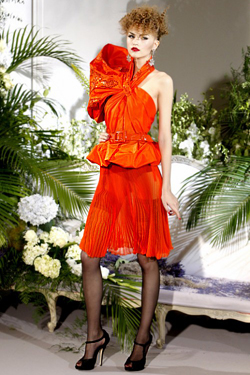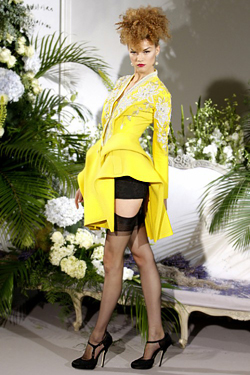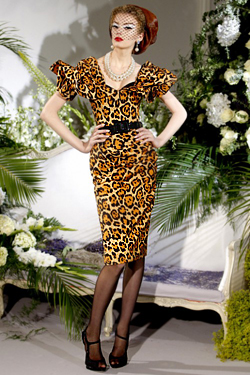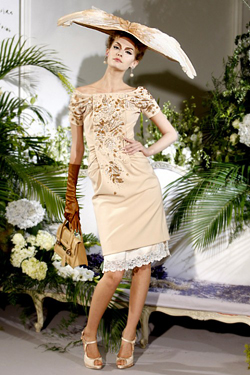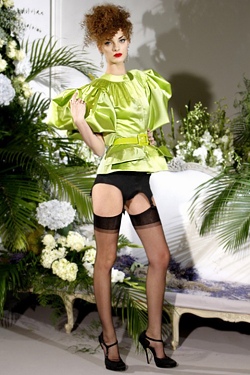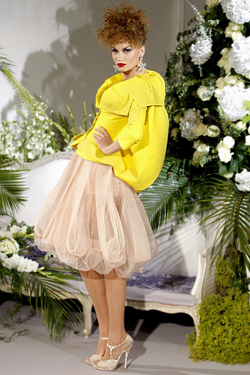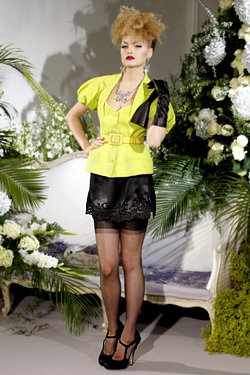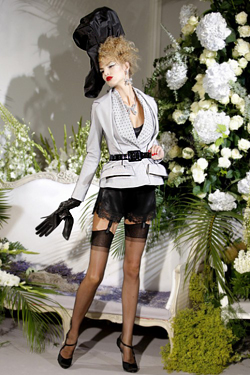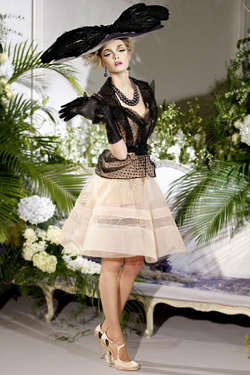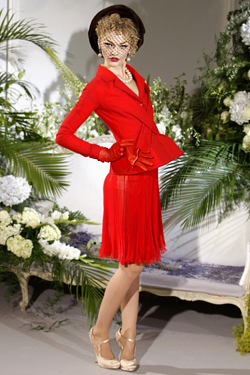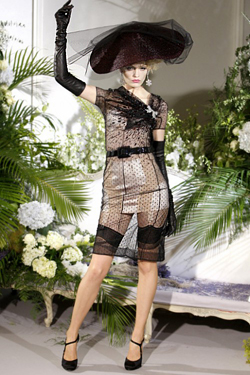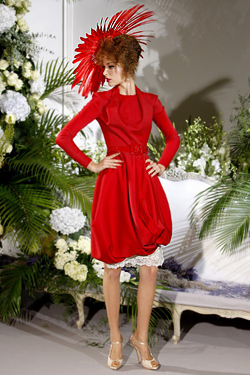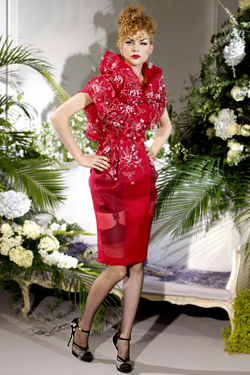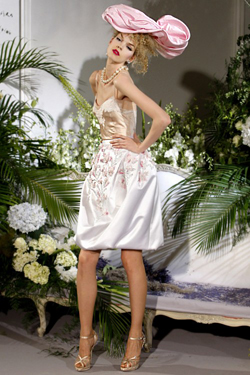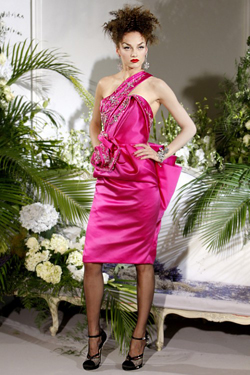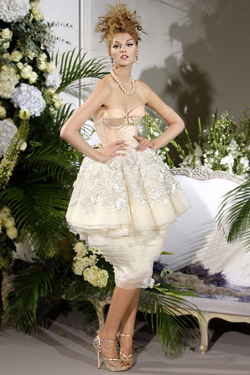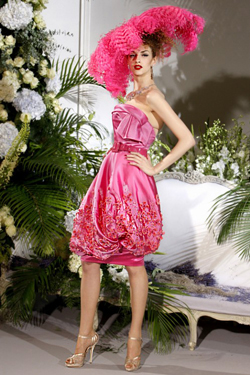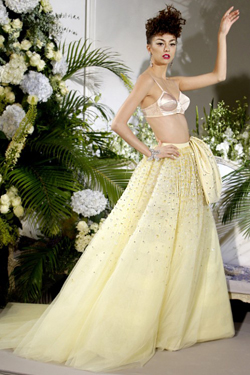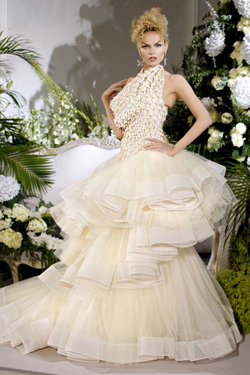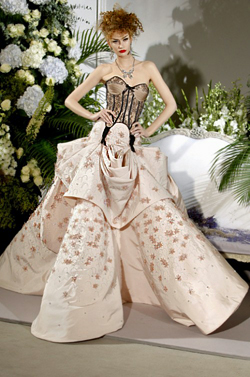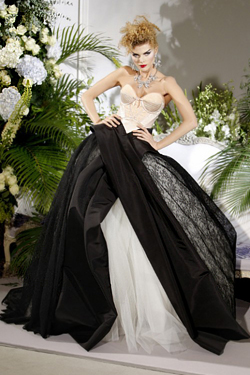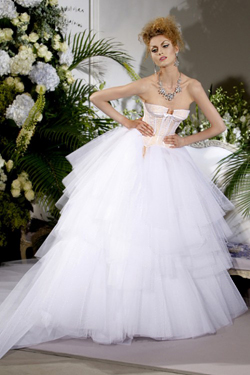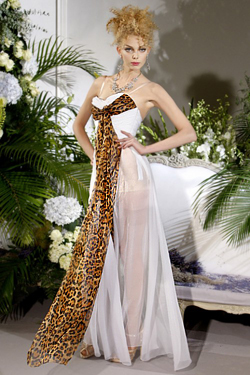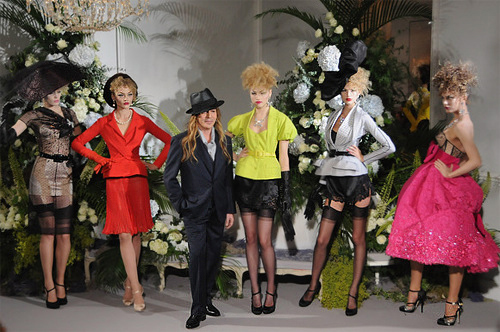 The designer John Galliano poses surrounded by his models after presenting his collection Christian Dior Haute Couture autumn/winter 2009-10 at Paris Fashion Week Haute Couture (July 06, 2009).

Resources: fashiony.ru


Hits: 18392 | Leave a comment