Adidas Superstars designed with the Facebook and Twitter themes
Designer made custom sneakers designed with Facebook and Twitter themes.

Designed by Gerry McKay, these two custom made Facebook and Twitter sneakers are a beauty to look at. For those familiar with Facebook and who have their own account in one of the two sites, the resemblance is uncanny, for besides the color themes, there are additional little touches.

The Adidas Facebook shoe includes the Facebook logo, the color theme, the font and even two separate slogans printed inside the shoe that read: "Facebook is a social utility that connects you with the people around you" and "Making the world open and connected". The Twitter shoe is a little more subtle, with the color theme not as bright, the Twitter bird on the back, and the font created.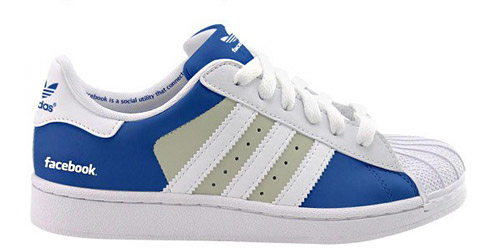 Sadly, the trainers aren't in production.


Hits: 15711 | Leave a comment