The Global Campaign for Wool was held in Milan
Italy held its first Wool Week from 10 to 16 September 2013 in Milan.
There were celebrations supporting the global Campaign for Wool inspired by the 'Live naturally, choose wool' claim and promoting wool as a natural, biodegradable and renewable fibre.
One of the aims is to build a bridge between the textile community, fashion industry and consumers.

During the Campaign many promotional and educational initiatives were held in partnership with leading Italian department store, La Rinascente.
Consumers had the chance to learn more about the journey from farm to fashion: how wool is produced from sheep and transformed into beautiful fashion pieces thanks to the passion and creativity of the entire supply chain.
To highlight the natural origin of wool and the eco-friendly message of the campaign, organizers put a 40-metre sheep and grass pen in front of the department store alongside the Duomo, Milan.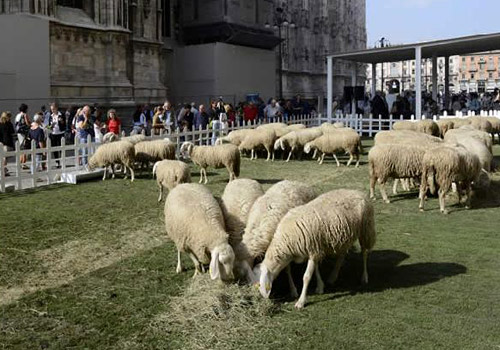 There were also unique in-store animations through the seven floors of La Rinascente and window displays, where classic menswear, women's wear, children's wear, casual and sports apparel and interiors textiles were shown to emphasize the natural beauty of Merino wool.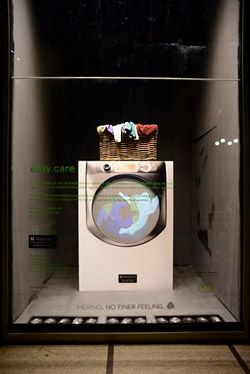 The Woolmark Company also joined forces with leading textile trade show Milano Unica. There was a glamorous fashion show featuring the most appreciated new talents of global fashion.
Among the 1 500 guests was the Mayor of Milan Giuliano Pisapia, Ermenegildo Zegna chairman Paolo Zegna, Lora Piana CEO and chairman Pier Luigi Loro Piana, Milano Unica president Silvio Albini, Missoni founder Rosita Missoni, Pitti Immagine president Raffaello Napoleone and Italian National Chamber of Fashion president Mario Boselli.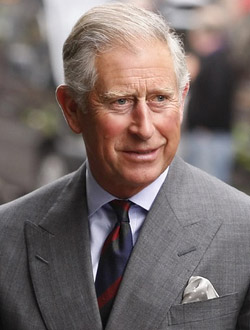 The Campaign for Wool patron was HRH the Prince of Wales who welcomed guests via audio-visual link.

'You do not have to look too far back in history to see that wool was once the mainstay of the global economy.
In recent years however, wool has been fighting to compete with man-made fibres.
For too long we have managed to forget what a wonderful fibre wool is.
Wool is empowered with exceptional natural elasticity so not only will a wool garment offer superior drape and handle this elasticity also gives the wearer a durable and high quality garment that will last for many years', HRH said.


'The program fully exploits the concept of ingredient branding as a highly effective means of communicating environmental excellence to consumers who 'look beyond the label'. The price of wool rallied and is now relatively stable, seeing a surge in demand at a time when caring consumers began asking serious questions about provenance and sustainability. Wool has the answer to many of these concerns through its natural, biodegradable and renewable qualities', the International Wool Textile Organisation president and Campaign for Wool executive Peter Ackroyd said.






Hits: 9562 | Leave a comment