Wonderbra effects applied to the corsets in the new prom collection by TANI
The new fashion line TN Fashion by TANI will be a pleasant surprise for the girls that finish school this year.
It brings a brand new taste by using the wonderba effect in the corsets design. The effect is achieved by delicate lifting, shaping and visual enlarging of the bosom. This gives the advantage of no need to go searching the most appropriate bra for the feast night.
The accents in the new graduation collection of this Bulgarian fashion house are deep necklines, naked backs, high slashes, dresses and corsets shaping the silhouette, multi-hemlines, asymmetry as well as the so-called lоngings – a revived element back to the 80s fashion style.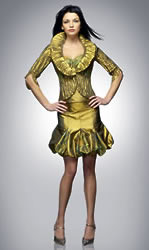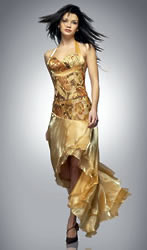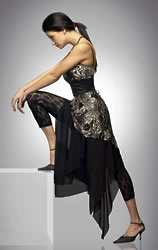 The materials used include mostly lace, embroidery, satin, silk, organza and taffeta.
The coloring is luxuriant and splendid – golden which is the most favourite for this fashion season as well as the chameleon-like effects of the green, lilac, brick and silver colors.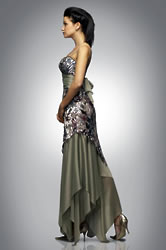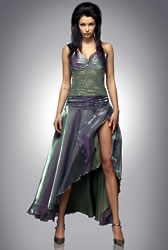 Tani's boutiques offer for sale different kinds of specially made accessories – eco-boleros, scarfs as well as jackets for the cool eves.

Photos © Alexander Nishkov


Hits: 7368 | Leave a comment