Tag: wonderbra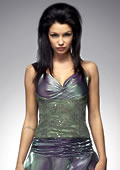 Trends
The new fashion line TN Fashion by TANI will be a pleasant surprise for the girls that finish school this year.

It brings a brand new taste by using the wonderba effect in the corsets design. The effect is achieved by delicate lifting, shaping and visual enlarging of the bosom. This gives the advantage of no need to go searching the most appropriate bra for the feast night.

The accents in the new graduation collection of this Bulgarian fashion house are deep necklines, naked backs, high slashes, dresses and corsets shaping the silhouette, multi-hemlines, asymmetry as well as the so-called lingings – a revived element back to the 80s fashion style.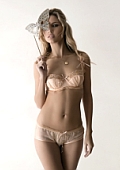 Underwear and Swimwear
When you think about the bra your mind conjures up an array of images. Who can forget Jean Paul Gautier's creation for Madonna's Blonde Ambition Tour? A fashion defining moment where the bra was transformed from underwear to outerwear.

There is no doubting we have come a long way since throwing off the constraints of corsetry a hundred years ago but British women still haven't got the right support from their bras or from their men! New research reveals half of British men have no idea what size their women wear in the bra department and over 600,000 ladies want a remote control bra to help their boyfriends' pinging power during a night of passion.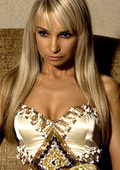 Trends
THE PARTY GIRL

You are the heart of the company. In your company no one never is bored, for your friends you are crazy, wild, unpredictable…

This for sure is not scaring you, you know that you are different, but what is better than that?!

You are used to be always in the middle of the attention of the others, this is not intentional, but always happens.

I recommend you the hit of the season – the gold color. Here is the moment to calm you down – it doesn't matter how tall, thin, brown or blond are you.