Tag: Europe Future Fashion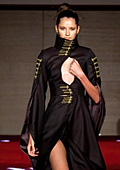 Fashion shows
On Friday, 8 July, was opened the 2011 edition of Europe Future Fashion. The nice atmosphere of hotel Le Meridien Lav gathered fashion experts and people from Split, who wanted to feel the fashion atmosphere. During the first evening famous designers from Croatia, France, Sweden Romania and Kosovo presented their new collections. The show was opened with ballet dances and the collection of Omnia Mei.

During the second evening their collections presented Edor Paris from France, Anemarie O, Mihaela Cirlugea, Maria Hera, Ana Čurić i David Priol.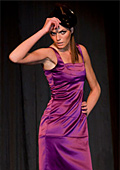 Fashion shows
In the period 8th - 10th July in Split, Croatia will take place the fashion shows Europe Future Fashion 2011, which will present designers from 4 continents.

Defiles, many exclusivity during the hottest touristic season on Croatian Riviera. This year Europe Future Fashion Academy offers an innovative concept: conferences, media/investors exposure, sale, in the most prestigious marketing University in Dalmatia.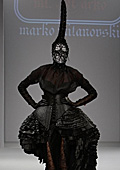 Fashion collections
Marko Mitanovski will present his collection at Europe Future Fashion in Split, Croatia. The fashion forum will take place from 4 to 6th June, aiming to become one of the most representative fashion events in the South East Europe.

We present you photos from London Fashion Week, where Marko Mitanovski's Spring/Summer 2010 collection was shown as a part of Vauxhall Fashion Scout's 'One to Watch' show.