Tag: Mariela Gemisheva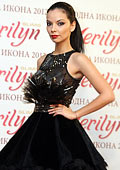 Fashion shows
In the fashion show at the official ceremony of rewarding the most elegant Bulgarians – BG Fashion icon 2012 – were presented the newest collections of FEDE fashion studio, MOHITO and fashion house Junona. A special mini collection presented also the talented students of Prof. Lubomir Stoykov and Assoc. Prof. Mariela Gemisheva – Rafaela Rafaelova, Boryana Nikolova and Nikolay Bojilov.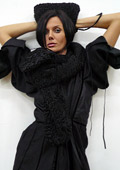 Fashion collections
The institute for contemporary art - Sofia and theater workshop Sfumato presented the project of the designer Mariela Gemisheva "A story of one's own wardrobe". The collection contains garments from silk cambric, linen and velvet. The project Old Fashion Fashion, season 2010, on the stage of "Sfumato" is a mono spectacle of Maria Silvester, behind which is "masked" a fashion show.

Mariela Gemisheva along with the designers of the FAC Jelena Kesic and Bojan Petrushevski analyze the connection between the reality and the notion, between the personality and camouflage, between fashion and theater.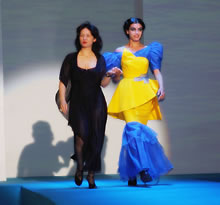 Fashion shows
For fourth time "Roca" gathered its partners, architects, contractors, business and political elite and friends, united in "Roca club". Among the invited showed up the names of Prof. Gredi Assa, Prof. Chavdar Popov, Prof. Emil Konstantinov, Silvia Vasileva – vice-premier Nikolai Vasilev's wife, Milena Milotinova, the actress Janet Ivanova, baroness Mariana Gendovich, Yavor Tcakov, Dimitar Tconev, Dimitar Schumnaliev and tens of representatives of massmedia. The attendants enjoyed the colourful collection and the lovely performance of the jazz – folk duo Stoyan Yankoulov and Elitca Todorova.