Tag: honour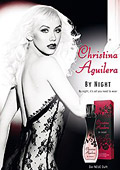 Fragrances
Christina Aguilera, Mariah Carey and Shakira are among the stars battling it out for a top honour at a prestigious fragrance awards ceremony later this year.

Aguilera's self-titled scent, as well as her By Night version, Carey's Lollipop Bling, and S by Shakira are all up for the Broad Appeal (Women) honour at America's annual FiFi Awards. Also nominated are Halle by Halle Berry, Avril Lavigne's Forbidden Rose, Eva by Eva Longoria and Outspoken by Fergie of the Black Eyed Peas.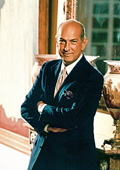 Lifestyle chronics
The designer is to be honoured for his contribution to the industry and will be presented with his prize at a star-studded gala at New York's Cipriani restaurant on October 22.

Margaret Hayes, president of The Fashion Group International, told WWD: " Oscar personifies the word 'superstar'. While this award honours his lifetime achievements, it is also in recognition of the vitality and creativity clearly apparent in his current collections."

The ceremony's theme is 'The Storytellers' and will be hosted by Barney's window-dresser Simon Doonan.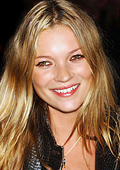 Models and photomodels
The 35-year-old model is a huge fan of the design duo - who launched their label in 2006 after meeting at London's Kingston university - and has already secured a number of pieces from their Autumn/Winter 09 range.
Designers Fiamma Poltock and Katie Walsh confirmed: "Kate is one of the biggest style icons worldwide and we're sure gets bombarded with clothing from designers around the world, so for her to come directly to us and make such a great selection is really a huge honour."
The pair added they could hardly believe their eyes when they saw Kate wearing one of their Spring/Summer 08 pieces.