Tag: statistics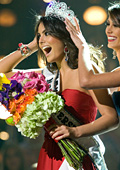 Competitions & awards
Eighty three models took part in the contest for the prestigious crown and the title Miss Universe 2010, among which 21 from Latin America. On Thursday were selected 15 semi finalists. Unfortunately, there was no Bulgarian participant in the contest this time.

The Mexican Jimena Navarrete was selected to become Miss Universe 2010.

Navarrete surprised everyone, as the expectations were that the crown will go to the representative of Ireland, Venezuela or USA.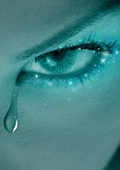 Health & Beauty
Women spend average 16 months of their life crying. During the first year they cry three hours a day when they need their diapers to be changed or when they need food or entertainment.

Between the first and third year the girls cry up to two hours and five minutes a day when they are tired, when they fall down or don't receive what they want. At teen age the girls cry average two hours and thirteen minutes a week mainly because of hormones, quarrels with friends or parents or because they were dumped by their boyfriend. The survey among 300 women was made by the site www.TheBabyWebsite.com.