Fast life by Kristo - a mixture of hip-hop and traditional Bulgarian dances
After the presentation of Kristo by Richmart coats collection, Bulgarian hip-hop singer Kristo, continues his work on innovative projects.
In the beginning of the month he presented his latest song 'Fast life' - a hip-hop track in combination with traditional Bulgarian dances.
Dancers in the video are from the new dance formation 'Richmart', which aim is to promote beautiful Bulgarian folk dances and make them more popular in clubs and discos.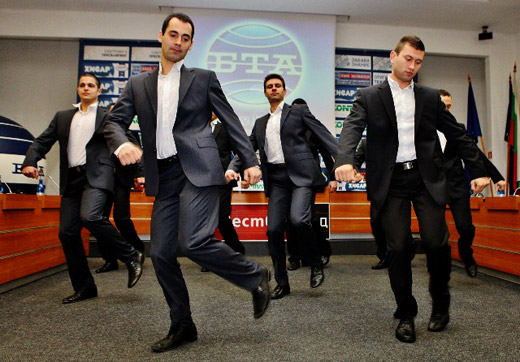 The song (which you can find below) is in English to reach and be understood by more people:


The Bulgarian folklore is one of the richest with rhythms in the world and the organizers of the project believe that it should be made more attractive for the young people - that's why they try to bring it closer to the places youth visit frequently.


Photo:
Dancers from 'Richmart' dance formation, dressed in Richmart made-to-measure suits


Hits: 6671 | Leave a comment