Japan Samba Carnival
The Asakusa Samba Carnival parade was held in Tokyo, Japan on 29 August 2015. About 5,000 participants took part in the 34th edition of the Samba Carnival.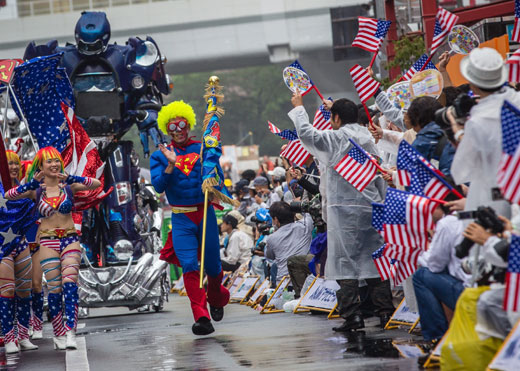 The main attraction of the festival is the samba parade contest.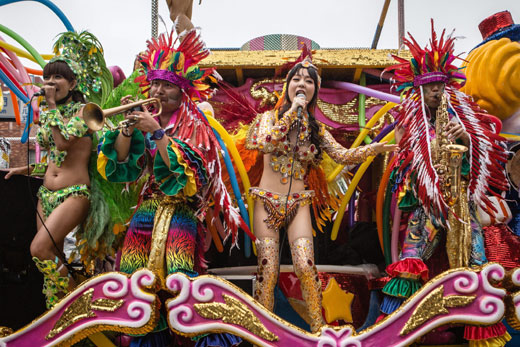 Together with samba teams from the carnival homeland of Brazil, about 3,500 lovers of samba rhythms come from all over Japan. These teams compete to put on the most spectacular dancing and other performances, creating a carnival that is just as wonderful as the one in Rio. Bright eye-catching costumes with beads and plumes of different colors also provide a visual feast. There are also plenty of ingenious devices that embody original ideas, including flower-decked floats on motor vehicles and allegoria handcarts with sound systems.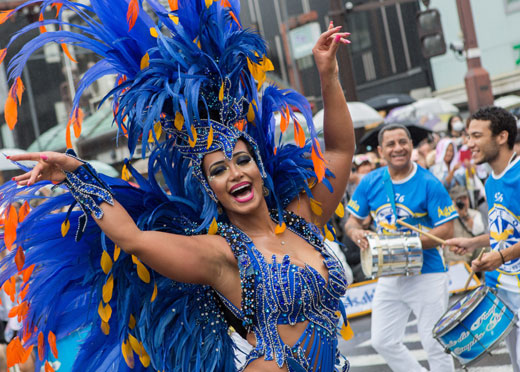 Usually thirty to forty teams compete for prizes and they are divided into three leagues. The top league comprises dancers who are seriously committed to dancing real Brazilian samba, those who put on original dances with a high degree of technical skill, and musicians who can expertly play South American percussion instruments. The teams give powerful displays. Some teams decide a theme for the year, for example "Star Wars," and the unified design of beautiful costumes is stunning.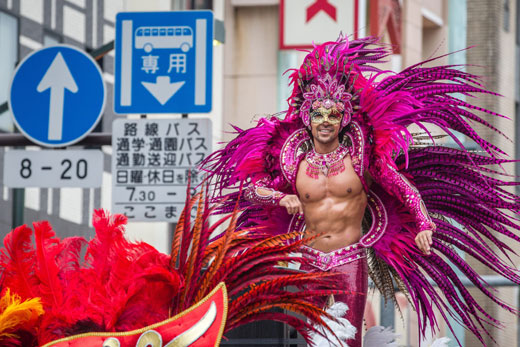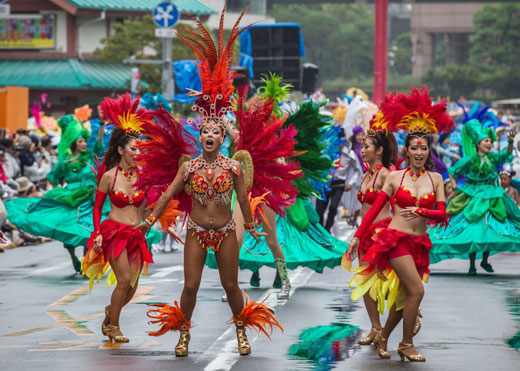 Photos: EPA/CHRISTOPHER JUE


Hits: 6442 | Leave a comment