Wool-rich fabric by Lizzie Kimbley won the 2016 Woolmark Company Award
Textile Design student Lizzie Kimbley from Norwich University of the Arts has won the 2016 Woolmark Company Award as part of the Bradford Textile Society Awards. It invites entrants to create a woven or knitted fashion fabric containing a minimum of 60% Merino wool.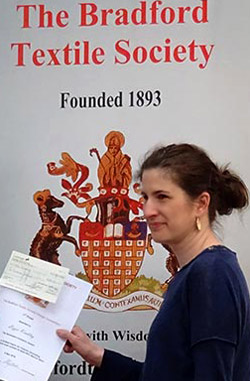 Lizzie's inspiration came from old, decaying buildings.
'For this project I looked at textures within decaying buildings such as peeling paint, crumbling plaster, lichen and so on. I wanted a soft yet textured feel to the cloth, so hand-dyed Merino wool combined with some textured yarns in different weights was perfect for this. I was really pleased with the final samples and love the way the yarns settled together after the finishing processes', the young designer said.
As part of the prize, Lizzie has the opportunity to complete one week's work experience with International Woolmark Prize winner Teatum Jones.
The Bradford Textile Society, established in 1893, is the oldest of its kind in Britain and continues to open doors to the next generation of designers and technicians. Its annual design competition provides encouragement and inspiration to textile students and practicing textile designers to stimulate new developments in textile design and construction.
The awards offer an excellent opportunity for future textile designers to have their work recognised by the most important people within the industry. They also are crucial in ensuring the textiles industry remains strong and relevant by supporting the education of emerging designers.
'The competition is a great opportunity to work to a specific brief and then to show the work to industry professionals. The awards are well respected and recognised across the industry so it's a great award to have it on my CV and a real confidence boost as well', shared Lizzie.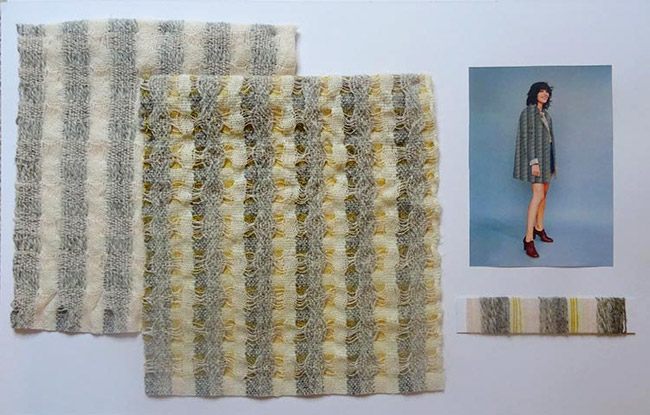 Source: Textile student wins with wool


Hits: 3731 | Leave a comment