The campaign for wool - Wool Week
Since the formation of Campaign for Wool by The Prince of Wales in 2010, the company has promoted globally the multifarious benefits of wool, ranging from its versatility in clothing, use in thermal house insulation and its inherent sustainability. As a result the public is slowly becoming more aware of the role wool plays in everyday life from luxury tailoring, carpeting and saddle cloths.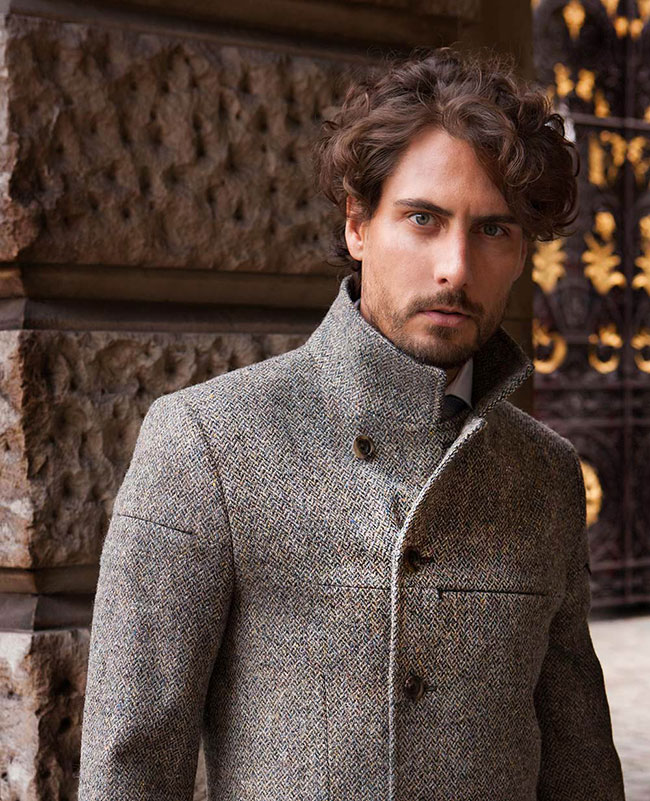 The global endeavour that is Campaign for Wool is growing faster than ever. Wider awareness and international visibility has lead to a host of events, talks and pop-ups across the UK ranging from a Wool and the Gang workshop in Covent Garden to a West Yorkshire Spinners trunk show in Wakefield.
Weaving is one of the most rudimentary industries of Britain yet the varieties of woven cloth designs have dwindled over the years. At Dashing Tweeds, luxury menswear is restored through vibrant colour palettes and complex yarns amalgamated with wool. With a weave design studio in North East London headed up by the Fabric Design Director, Kirsty McDougall, Dashing Tweeds also works with the best mills in the UK to produce cloth. Wool has always been at the core of Dashing's brand since the beginning, as it is ideal for suiting and a brilliant fibre to dye and weave and the heritage cloth indigenous to the UK.
As the climate in the UK ameliorates so wool yarns from native flocks become finer, some British wools are now almost compariable to Merino wools which have become so popular due to their long fine fibres creating such desirable fabrics. Through the Campaign for Wool, the interest in these exclusive British sheep is increasing and Dashing Tweeds is planning on bringing 'single estate' collections coming soon.

Due to the richness of events, Campaign for Wool have had to organise a 16 day week as there are so many participants this year.


Hits: 9571 | Leave a comment