Best Reasons For Men To Wear A Rolex
Owning a Rolex wristwatch has become a kind of a status symbol, and the very name "Rolex" comes as a virtual reflex reaction when you ask most people the question, "What is the best brand of luxury watch?"
But there is more behind the popularity of Rolex than just the aura of the name and the fact of its immense following. There is real value and flawless workmanship driving the perpetual popularity of this brand of timepiece.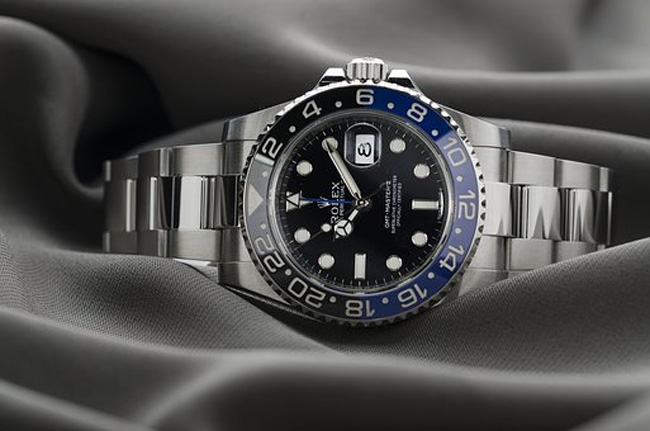 What are the most sought-after Rolex wristwatch models today? Without a doubt, when it comes to men's watches, the Submariner (watch of 007) is number one. It is the most waterproof watch you could ever buy. The Yacht Master is no less adept at dealing with moisture and water pressure - and it is the biggest, boldest statement you can make if you're into naval style.
The Datejust is the classic for automatic date-dial flipping right at midnight every night, while the Daytona is the favorite of sports fanatics and anyone who longs for a luxury level "stopwatch." Finally, don't forget the GMT Master, and if you want to delve into the details of additional Rolex models - you can browse more watches here.
Here are 5 top reasons why men with means should consider wearing a Rolex rather than some "other" watch: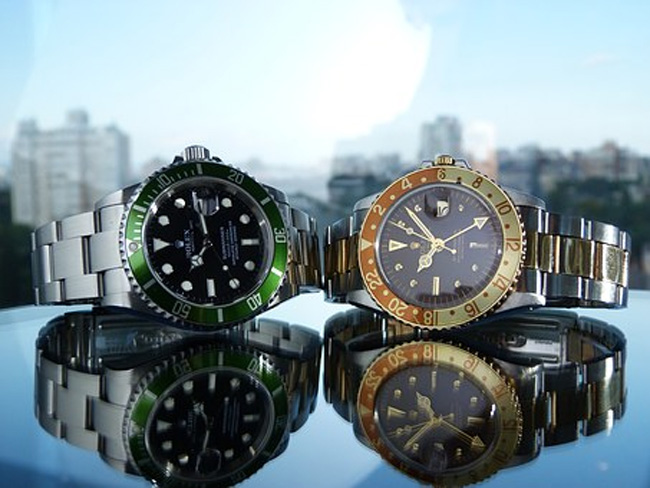 1. The Green Seal Of Quality
Rolex prints the word "perpetual" on every one of its wristwatches - and that's meant to mean perpetual time keeping and perpetually enduring quality. But since 2015, all Rolexes also come with "The Green Seal," which signifies the watch "meets or exceeds all standards of the Swiss Official Chronometer Testing Institute."
Every single watch Rolex produces is tested meticulously to ensure it meets this high standard. The dogged attention to detail during the manufacturing phase is thus complemented by an equally strict quality control phase.
And there are other tests that Rolex subjects its products too as well to ensure quality. Consider the 26 drop-tests that the new Oysterlock clasp was put through and its being tested in tanks of salty, sandy, chlorine-infused water. Or the fact that the clasp was literally opened/closed multiple tens of thousands of times to ensure it would continue to work after long use.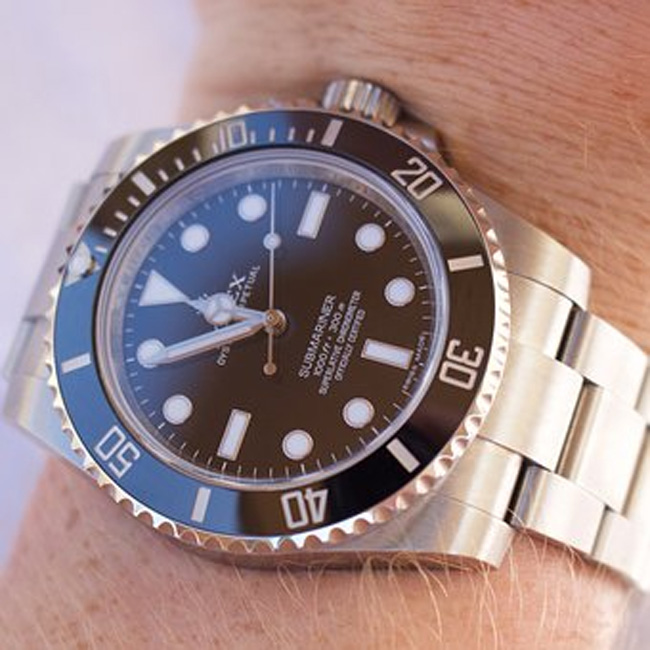 2. Only the Finest Materials
Besides craftsmanship and excessive quality testing, Rolex watches also stand out because of the very materials from which they are made. There isn't the tiniest component of a single Rolex watch that is manufactured from anything but the best possible materials Rolex can think to make it out of.

Rolex uses 904L Steel, for example, because of its superior resistance to corrosion compared to other alloys. It chooses 18K gold due to the fact it can be polished for maximum shine. And Rolex even has a whole department tasked with finding, procuring, and testing the world's finest gems and diamonds.

3. Attention to Details
Anyone can just make a watch, but the real test of quality comes out in the detail work. Rolexes combine smooth, sleek curves and clean lines with intricately worked edges, crowns, and knobs and meticulously designed bezels.

In fact, many watch collectors seek after watches with tiny variations in these details, which Rolex has made over the years, because they can boost a vintage Rolex's value by as much as ten times the normal price.

4. Specialty Watches Bring Romance
A large swathe of Rolex's watch repertoire is taken up in "purpose built" models. Some were designed for aviation, others for sailors and divers, still others for race car drivers, and some even for such uses as polar exploration.

Most of us won't use them for those original purposes - though some still do, in fact. But the romantic ambiance of these kinds of watch styles is highly attractive to many wearers. Features like a two-time-zone watch face, a super-precise stopwatch, extreme water resistance, and the ability to function in extreme temperatures are certainly practical. But the mystique reaches far beyond mere functionality.

5. Your Watch Will Retain Value
If you wear your watch, it is going to take some degree of loss of value over the years just like anything else. But, since Rolex watches are so incredibly durable, they resist most forms of damage and may look almost like new years or even decades later.

Additionally, if you buy a vintage Rolex, it can actually grow in value over the years as a kind of collector's item. And new Rolexes are eventually going to become vintage. But even if you later swap out your Rolex for a new one, the old one is going to retain enough value to count for a sizable discount - or you could sell it separately to defer the costs of purchasing a new Rolex.

These are five of the best reasons to invest in a Rolex watch and to wear it as a truly high-class fashion statement. Research out individual Rolex watches in detail, and you will soon find even more reasons to love them!


Hits: 11742 | Leave a comment