5 Delicious and Protein Rich Meals for the Aspiring Male Model
If you've ever researched how to build up muscle muss, then you've certainly come across the following piece of advice:
"Getting the body you want is 10-20% gym and 80-90% kitchen."
While the person giving the advice had more specific numbers, it's always important to remember how you dieting and eating habits can affect your overall tone and physique.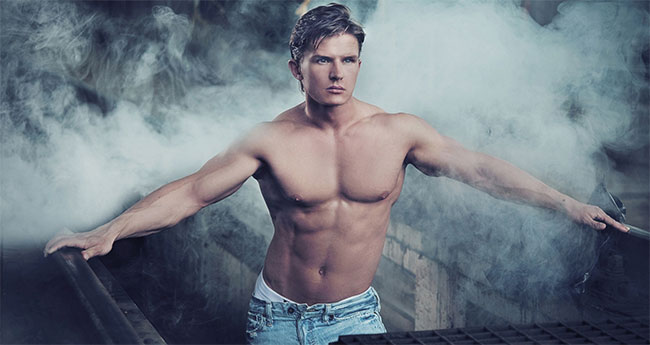 If you have you eyes set on becoming a male model, you're going to need to pack on some muscle with some protein rich meals. It doesn't always have to be protein bars and protein shakes (which often have a lot of sugar), so that's why we've got some delicious meals for you to try out.
Go Wild With Quinoa
Quinoa is a flowering plant that has slowly become one of the more popular dishes for any time during the day. If you're someone that enjoys working out in the morning, you can add quinoa to your post workout meal.
With roughly 14 grams of protein per 100 grams, quinoa is stacked with protein and goes well with fruit, eggs, or avocadoes. Cooking quinoa is just as easy as making rice, so you won't have to spend a lot of time making the ideal meal.
Throw your quinoa in a bowl with some berries to give you a bit of a jump or scramble a couple of eggs together.
If you want to eat it later in the day, substitute your whole-grain rice for quinoa instead to add a bit of extra protein to your day.
Use Your Chickpeas
Everyone knows that all meats are stuffed with protein and while you can switch back and forth between meats, it's nice to switch it up entirely from time to time.
Falafel, made primarily from chickpeas, is an Egyptian dish that can be combined with just about anything. You can make bite size pieces of falafel for a snack or put them in wraps as an alternative to sandwiches.
The one downside to falafel is that it does take about 24 hours to make. You have to let the chickpeas soak for roughly 18 hours before starting the cooking process.
If you're looking for a snack or something to eat during the big game, take your chickpeas and make some hummus. It doesn't take nearly as long as falafel does, and is an ideal dip for vegetables or pita chips.
Stir Fry
If you're looking for little zing, channel your inner sous chef and cook up some stir fry.
You can make it with chicken, beef, or another meat of your choice. You're going to need vegetables and while we can leave that up to you, make sure you throw in some broccoli and Brussels sprouts, which are high in protein as well.
Stir fry is also incredibly easy to make, so you won't have to feel like a professional chef when busting everything out.
One tip though is to make sure you're cooking the meat and vegetables separately before adding them together. It is tempting to put all of it in one pot together, but cook the meat first, remove it, cook your veggies, and then put them together. Your taste buds will thank you later.
Don't be Chicken
Yes, yes, chicken seems to be the staple of any high-protein diet. It's lean, healthy, and easy to prepare. But at the same time, it can be so boring.
Instead of throwing together your basic chicken, rice, and veggies, try out chicken baked Italian style. You can also look to add that chicken to various dishes, such as southwest tacos, chicken fajitas, Indian chicken pots, chicken meatballs, and more.
Yes, simply tossing the chicken on the grill or stove is easier but give some of those meals a try, you might end up surprising yourself.
Snacks and Quick Meals
Sometimes, you don't have time to prepare a big meal or wait horus for something to finish. That's why it's important to have a few snacks and other meals in your back pocket (not literally) for those days where you don't have time to stop.

Make your own trail mix with pumpkin seeds, almonds, and pistachios for a quick protein punch. Toss in some dark chocolate bites or berries to add a little bit of sweetness as well.

If you want to make a quick meal, try using slices of turkey or chicken for wraps and stuffing them with some vegetables. You can always hard boil a few eggs too, as they just need a bit of salt and pepper for seasoning.

Maybe you find yourself on a Sunday night with a lot of random things left in your fridge, throw them all together in a protein pot. Mix up your avocados, eggs, veggies, and add your favorite sauce to top it all off.


Hits: 10586 | Leave a comment