Tag: most elegant Bulgarians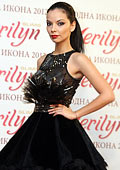 Fashion shows
In the fashion show at the official ceremony of rewarding the most elegant Bulgarians – BG Fashion icon 2012 – were presented the newest collections of FEDE fashion studio, MOHITO and fashion house Junona. A special mini collection presented also the talented students of Prof. Lubomir Stoykov and Assoc. Prof. Mariela Gemisheva – Rafaela Rafaelova, Boryana Nikolova and Nikolay Bojilov.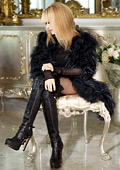 Fashion collections
Lili Ivanova, Alexandra Raeva, Anelia, Orlin Pavlov and Dr. Angel Enchev – those are the most elegant Bulgarians for 2012 according to the electronic magazine "Fashion Lifestyle Magazine" with Editor-in-chief Prof. Lubomir Stoykov.

The new winners of the prize "BG Fashion icon" for 2012 were chosen after online voting of the readers of the magazine, as well as from 40 leading Bulgarian lifestyle journalists and the editors of the magazine.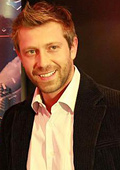 Lifestyle chronics
Elena Petrova, Gala, Valentina Voykova, Kalin Vratchanski and Vladimir Karamazov are the most elegant Bulgarians for 2010, according to the popular online magazine Fashion Lifestyle Magazine with editor-in-chief Lubomir Stoykov. The new "BG fashion icons" for 2010 were chosen by the readers of the magazine after online voting and by an expert panel of 30 leading fashion and lifestyle journalists and the editorial team of Fashion Lifestyle Magazine.