Frankfurt Style Award 2014
The previous night we became spectators of the final event of one great platform for young fashion designers - Frankfurt Style Award 2014. The top 60 creations, chosen from the work of students from more than 400 fashion schools in 34 countries were presented at the Frankfurt International Airport.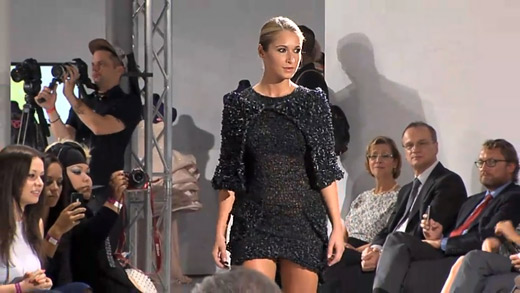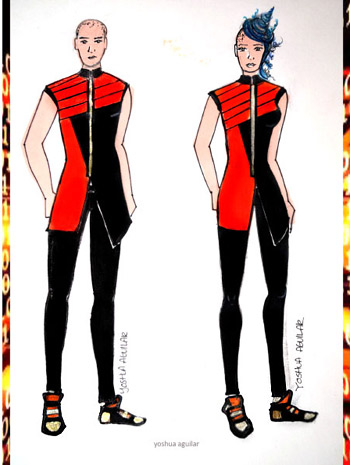 This year for the first time, the annual Frankfurt STYLE AWARD (founded 2008) was opened to fashion and design students from all over the world.
The Frankfurt STYLE AWARD continued the successful tradition of adopting guiding themes that are both relevant and avant-garde. The theme for 2014 fashion design contest has been designated as UNITED DIVERSITY and separated in three categories - UNIFORM, UNISEX and UNICULT.
The Chairman of the board of jurors was the internationally renowned designer Salvatore Di Bella. In the future, the team will also feature a representative from an annually changing guest country - as the renowned home of couture, France will be the first guest country invited to participate in this role.

Francis Yoshua Maitrella Aguilar Sanchez - one of the contestants of Men's Style International project for menswear fashion designers - was one of the 60 finalists. She presented her conception Galactic Dessert and won the second place of the Public Choice Award. The contest had an online voting system and the three designs with the most public votes were qualified for the Public Choice Award, but the audience at the Award Gala had the final decision.


Stay with us for more details about the winners in each category!




Photos:
1. A model, presenting creation of one of the contestants.
2. Galactic Dessert by Francis Yoshua Maitrella Aguilar Sanchez.
3. The designs, who won 2nd, 3rd and 1st place in Public Choice Award.


Hits: 5498 | Leave a comment